Hamilton Toy Box Toy Library
WELCOME to Hamilton Toybox Toy Library
Have you ever confused by toys catalog and found it difficult to make a decision on purchasing new toys for your children? Have you ever bought a new toy for your children but then found out that they got bored after a few times of touching it?
But wait a minute, WHY buy toys when you can rent a new one every week?
Hamilton Toy Box toy library provides toy library service for Hamilton and Hamilton South rural residents over 20 years. We offer over 400 toys for hire. Our toy library caters to children 0-6 years. Members pay one subscription fee for the year with no additional costs to hire toys. You can hire up to 5 toys for a 2-week loan period. Our wide range of quality toys includes ride-ons, bikes, scooters, baby toys, block toys, Duplo, Lego, train sets, dress-ups, outdoor toys, musical and other role-play toys and much more. These well-designed and well-educational toys help your children develop their imagination, encourage sharing and also teach them the skills they need to improve their reading and maths once they are at school. We always keep our toys in good condition and will buy new toys regularly.
Join our membership today, you can then enjoy all range of toys available to hire for 2 weeks without an additional toy fee!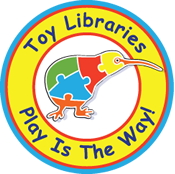 Our latest additions